Finlayson's Commitment
Our Service Commitment to You
We strive to be the benchmark for reputation, quality and customer service in everything we do. If you have any concern on any product or service we offer, please ask for our Customer Service Manager.
Our Pricing Commitment to You
Let's face it, we all want our dollar to stretch as far as possible when renovating or building but beware, shortcuts are often costly in the long run. Our obligation to our customers is to offer the right product for the right application at competitive prices to ensure the investment in your project realises its full potential.
If you have a cheaper quote from a competitor on any identical timber or hardware product - we will match it* or better it*. Of course we reserve the right not to supply under cost and if the product is not identical, we will evaluate and explain the differences to you so you can make an informed decision on your purchase.
Our goal is to ensure buying from Finlayson's means peace of mind - quality products, advice and service. We don't take your business for granted and will keep striving to bring you the best value for money around!
* Excludes trade quotes, liquidations and commercial quantities however even under these circumstances we will often be able to match or better the prices!
Goods Return Policy
We understand that building and renovating entails many decisions and sometimes goods may need to be returned for credit. We would ask you to please make your purchasing decisions carefully.
In the event you need to return a stocked item, we will gladly take the item back into stock and provide you with a full credit* providing it is within 5 days of original purchase, you have a receipt and the goods and packaging are in the exact condition as originally purchased.
*There may be instances with timber products where a minimum 15% re-stocking fee is required to cover labour and/or processing costs from the original order.
If goods are required to be picked up from site for credit, a delivery charge and handling fee will apply.
If you need to return an item that is not normally stocked and was bought in especially for you, we will do everything we can to liaise with the supplier to determine if the product can be returned and if so reserve the right to charge a minimum 25% re-stocking fee or a fee as determined by the supplier. Of course if a product or goods are proven to be faulty, the goods will be replaced or refunded in full.
Unfortunately we are unable to return custom manufactured items or items that have been specifically "cut to length" or machined from normal stock lengths. We are quite strict on the 5 day limit for returns as no one should expect second hand goods being supplied from us.
Thanks again for shopping with us. If you have any queries about our return policy, please talk to one of our sales staff.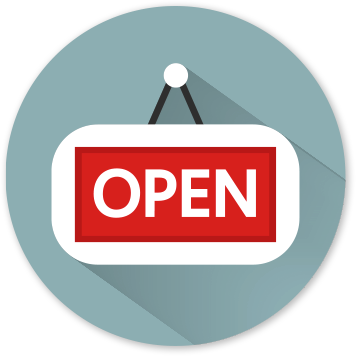 EAST BRISBANE
135 Wellington Road East Brisbane
MONDAY - FRIDAY
6.00am - 4.30pm
| SATURDAY
7.30am - 2.00pm
SHOWROOM
135 Wellington Road East Brisbane
MONDAY - FRIDAY
7.30am - 4.00pm
| SATURDAY
8.00am - 2.00pm
Appointments recommended if site plan discussions required.
SUMNER PARK TRADE DISTRIBUTION CENTRE
Cnr Spine and Bullockhead Streets Sumner Park
MONDAY - FRIDAY
6.00am - 4.30pm
| SATURDAY
7.00am - 11.00am